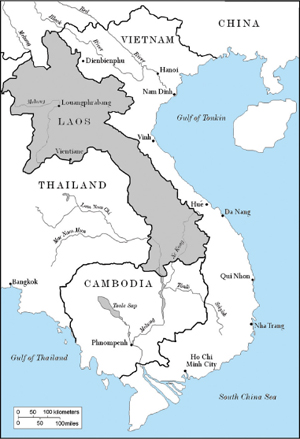 Brewery: Lao Brewery Co Ltd is located in Vientiane, the capital city of Laos. Beer Lao is the national beer brand of Laos with 99% market share in the country. The brewery ia also a joint venture company equally split by the Carlsberg Group and the Lao government.

Production: About 160 million liters in 2007 with 500 employees.

Country: Laos, officially the Lao People's Democratic Republic and nicknamed "Land of a Million Elephants"
Population: 6.2 million with a density of 23 people per square kilometer.
Religion: Theravada Buddhism is the professed religion of about 90% of the Lao people.
Climate: Tropical and monsoonal. There is a distinct rainy season from May to November, followed by a dry season from December to April.
Ecosystem: The most prestine natural landscapes in Southeast Asia. The Mekong River is the main geographical feature in the west, and the tropical rainforests comprise about half of its woodlands in the east
Beerlao is enjoyed by Lao locals, backpackers, world travellers, jet-setters, adventerous palates, and beer enthusiasts alike.